Topo Map showing location of Zekes Hut
This information is sourced from DoC, LINZ and Openstreetmap. Some of the hut photos are mine and the rest are from DoC. I will be adding an upload feature soon so people can photos of .Zekes Hut.
Basic info: standard four-bunk hut in the Turangi/Taupo area.
Latitude: -39.5407258697
Longitude: 175.746968653
Location: Hihitahi Forest Sanctuary
Area: Central North Island
Type of Hut: Standard
Tracks: Zekes Hut Track
Map: BK35
Topo Map
|
Road Map
Does this hut still exist? Have any more information?
Contact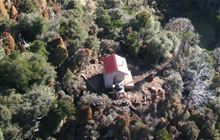 Image: DoC
Scroll down to see a topographical map and road map showing the location of Zekes Hut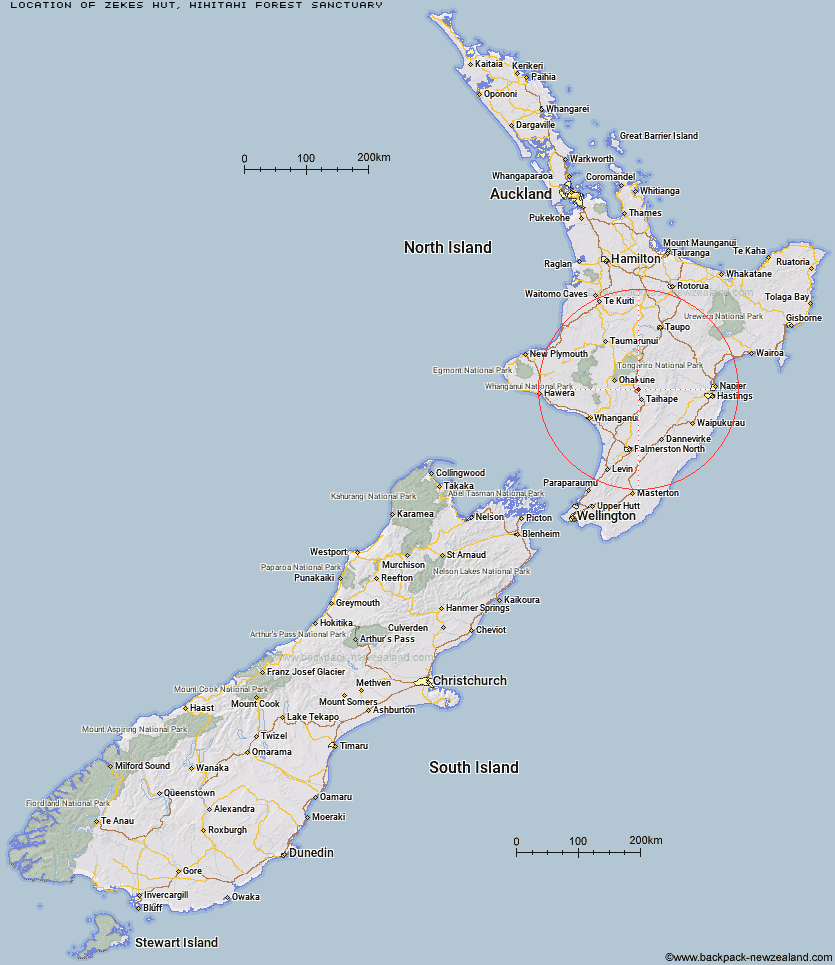 Department of Conservation huts in the database
[ A ] [ B ] [ C ] [ D ] [ E ] [ F ] [ G ] [ H ] [ I ] [ J ] [ K ] [ L ] [ M ] [ N ] [ O ] [ P ] [ Q ] [ R ] [ S ] [ T ] [ U ] [ V ] [ W ] [ Y ] [ Z ]
Closest 20 Huts to Zekes Hut
These are as the crow flies
Westlawn Hut 13.67km Mangaehuehu Hut 27.73km Bob's Hut 28.26km Rangipo Hut 28.77km Blyth Hut 30.05km Lupton Hut 30.12km Whangaehu Hut 31.77km Iron Bark Hut 33.5km Otukota Hut 34.24km Mangaturuturu Hut 34.33km Kawhatau Base 35.17km Colenso Hut 36.73km Cedars Hut (Blowfly) 37.08km Waihohonu Hut 37.28km Old Waihohonu Hut 37.4km Makirikiri Hut 37.51km Ruahine Corner Hut 37.78km Crow Hut 38.36km Ikawetea Forks Hut 38.99km Whakapapaiti Hut 39.04km Maropea Forks Hut 39.58km McKinnon Hut 40.05km Wakelings Hut 40.49km Purity Hut 40.83km Kylie Bivouac 41.74km Rockslide Hut 41.85km Oturere Hut 42.77km Sparrowhawk Bivouac 43.03km Kelly Knight Hut 43.24km Mistake Bivouac 43.7km Top Maropea Hut 43.75km Upper Makaroro Hut 44.06km No Mans Hut 44.25km Barlow Hut 44.28km Te Apunga Hut 44.57km Aranga Hut 44.64km Taruarau Bivouac 44.72km Waikamaka Hut 44.75km Waterfall Hut 44.88km Sunrise Hut 45.3km